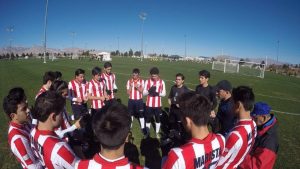 Jolanda Varis reporting:
Wadi Abimeri describes himself as a social person who likes to play football and enjoys reading as well. He lives in Mérida, Yucatán, southern part of Mexico. Wadi has already been visiting Finland and Klassikka for half a year, and among other things he describes differences between Mexico and Finland.
Generally, Mexico is probably best known for its nature and good food, and these are some of the positive things Wadi mentions about his homeland. "Mexico's nature changes a lot depending on where you go. If you go south, it's possible to find for example jaguars and monkeys, but up north it's a whole different world", he says. Wadi includes the places you can visit and warm people to the list.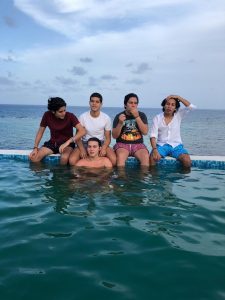 Apart from the obvious difference, weather, what is so different about Finland when compared to Mexico? In Wadi's opinion, people are different in Finland. "Most people are very reserved – at first. It doesn't mean they're not great people, but you have to be initiative when making contact with someone." He also points out that after knowing someone for a while Finns are great and loyal friends. There's something else as well. "Sorry, but Finnish food isn't that good. There's only a limited amount of tastes and most of them are simple. Sometimes the food is good though", Wadi shares apologizingly.
Usually the Mexican school system might not be familiar to us Finns, so Wadi told a lot about it too. Here are the main points:
• School hours are approximately from 7 a.m. to 2 p.m.
• Year is divided to six semesters; one semester comprises twelve or thirteen subjects
• Usually five classes per day
• There's no ability of choosing what classes you study in high school
• In university you choose your major, but courses are given
• Homework is obligatory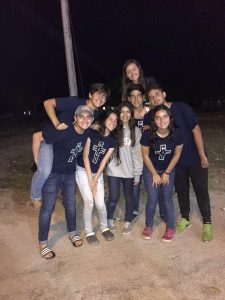 What does Wadi have to say about learning in Finland and his exchange here? "What comes to learning, everything is a challenge, but in a good way. I think the Finnish school system is better than ours. Here learning happens by your own means, it's not for the teacher or parents", he states. Wadi also warmly recommends going on an exchange. "The hardest part is adapting to the language, but with a bit of will it's possible." Wadi reminds that studying isn't as important on an exchange, but gaining experience is. It's important to have a lot of cultural acknowledge, because a different country is a different world. "Three qualities you need to have are definitely responsibility, the skill of adapting and being social."