Written by Kohta Tsuchiya
Nowadays, the education system in Finland is very famous in Japan, and many Japanese people particularly students are interested in it. Because it is reported in newspaper or news on TV that Finnish education system is unique and good for students. I was also one of the student who attracted to it. So, when I chose a country to study abroad, I decided to go to  Finland without hesitation.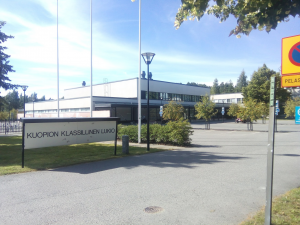 In middle of august 2017, I visited Klassikka for the first time. And I was surprised to many cars and motorbikes are there because in most of Japanese highschool, students can not come to school by car or motorbike. In school life, I was impressed by the all students taking classes with their own laptop. Of course, Japanese students also use them in school but it is can only be used in  some classes. So, I was surprised to hear there are some exams also used laptops.
In 2nd semester was "Tiimijakso". This semester was completely different from other normal semester.We were chose one task from many choices about global environment, social problem and so on. And we told about them in small groups. I was quiet anxious to it because I was not good at Finnish and English. But, many students helped and supported me so, I have managed it. I would like to sincerely thank them.
From third semester, I started to taking some language course. It was English and French.  So, I studied three different languages but, I was interested in foreign languages so it was not hard for me. In English class, I was  impressed that any students speak English with confidence. And I found the difference between Japanese English education way and Finnish one. I guess, Japanese English education think that English grammar and Reading is important. In contrast, Finnish one think that speaking each other and communication is the most important. In addition, I felt that there is many opportunity to speaking English in the class. For example, talking with partner, some presentation… I think it is the easiest way to improve own English skills.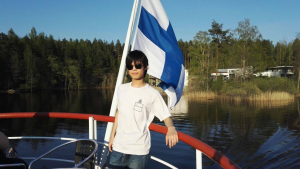 History class is one of the my favorite class. I was interested in the history that is taught difference between Japan and Finland. But, It is almost same. I was interested in European history and I could know the European history more. My experience in there will be utilized in Japan.
Now it is end of 5 semester. My exchange year is ending day by day. Exchange student life was not so easy. I have many difficult time due to language issues, culture difference. But many friends, teachers and Host family helped me then. And I will accomplish my exchange year soon.
I am glad I could come to Finland and Klassikka!!
Kohta Tsuchiya